Are you looking for a career in nursing where you can make a nice income without spending a lot of time and money on school? If so, then you can train to become a licensed practice nurse (LPN) or licensed vocational nurse (LVN) in as little as 12 months. After training as an LPN/LVN and passing the licensing exam, you can join the millions of health care professionals currently working to improve the quality of care patients receive.
There are various titles given to nurses who care for patients at the bedside. The difference between what LPNs and LVNs do is mostly in the title. This is because LPN/LVN programs prepare students in a similar way. In California and Texas, practical nurses are given the title LVN, while throughout the rest of the U.S. practical nurses are called LPNs.
If you are considering a career in healthcare but do not have the time or money to work toward an associate's or bachelor's degree in nursing, then you may be interested in a becoming a LPN/LVN. Here you can find an overview of what LPN/LVNs do and the steps you need to take to become a LPN/LVN.
What Do LPNs and LVNs Do?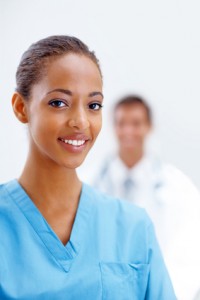 LPN's/LVN's are licensed practical nurses who work under the supervision of physicians and registered nurses to provide direct care to patients in a variety of health care settings. LPN/LVNs perform basic clinical tasks to help patients prepare for or recover from an illness, injury, or medical procedure.
Although the tasks LPN/LVNs perform will vary (depending on the health care setting and state of practice), in general LPN/LVNs help patients with activities of daily living, bathing, range of motion, and other comfort measures. In addition, LPN/LVNs are skilled bedside clinicians that change patients' dressings, insert and remove urinary catheters, collect blood samples, administer medications, and assess and monitor patients' vital signs.
Because an LPN/LVN works closely with patients and their family members, students interested in this field need to have excellent communication skills, the ability to think fast, and the desire to help others. If you think you have what it takes to be an LPN/LVN, here are a few steps you need to take to get started on this exciting career in the health care industry.
Steps Toward Becoming an LPN/LVN
Step 1: High-school diploma or GED
The first step you will need to take to become an LPN/LVN is getting your high-school diploma. If you do not have a high-school diploma, many LPN/LVN schools will accept a general educational development (GED) certificate.
In addition to a high-school diploma, many LPN/LVN schools require that their potential students have a grade point average (GPA) of 2.0 or above (on a 4.0 scale). Some schools allow students who do not meet the GPA requirement to apply to the practical nursing program once they pass a basic entrance exam.
A letter of recommendation from a former employer, instructor, high school teacher, or other qualified individual, is another component of the application process. The letter of recommendation should highlight your work ethic and personal qualities and describe why you would make an ideal candidate for the practical nursing program.
Step 2: Deciding on a Training Program
In the U.S., most LPN/LVN programs are offered at vocational schools, trade schools, community colleges, and some medical institutions. Students who graduate from LPN/LVN programs receive a diploma or certificate, rather than a degree.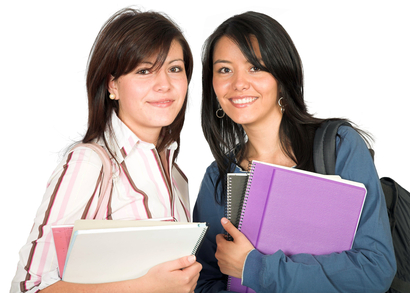 When choosing an LPN/LVN program there a several things you should consider. First, it is important that you assess whether the prospective program has received accreditation by the National League for Nursing Accrediting Commission (NLNAC). The NLNAC is an accreditation agency that determines how effective the program is in preparing students to pass the licensing exam and practice as a LPN/LVN. It is also important that you consider the reputation the program has for developing strong, competent practical nurses.
Design of the Program
Most LPN/LVN programs are hybrid programs where students take a combination of classes in traditional classroom settings and online. Furthermore, all LPN/LVN programs include a clinical component with a skills check-off lab and a clinical rotation in a variety of healthcare settings. In the clinical setting, a nursing instructor supervises students providing hands-on, direct patient care in a hospital or other healthcare facility.
Step 3: Completing the Program and the Licensure Exam
Upon successful completing of the LPN/LVN program, graduates can apply to take the licensure exam in the state in which they desire to practice. Many states require that the students applying for the licensure exam provide proof of education and a background check prior to sitting for the exam.
The licensure exam required for LPN/LVNs is regulated by each state and called the National Council of State Boards of Nursing (NCLEX-PN). Once you obtain a license to practice, you can work as a LPN/LVN.  All individuals with a NCLEX-PN license will need to renew their license periodically to maintain an active status.