If you are looking for a career in the healthcare industry that provides flexibility, a nice income, stability, and the ability to make a positive difference in the lives of others, then you may want to consider becoming a practical nurse. If this sounds like something you are interested in pursuing, here you can find an overview of LPN-LVN programs to help you get started on your new career in nursing.
What is the Difference Between LPN and LVN Programs?
Licensed practical nursing (LPN) programs and licensed vocational nursing (LVN) programs are two different names for very similar programs. The different titles are given based on the location of the program.
In California and Texas, practical nurses are given the title LVN, while throughout the rest of the U.S., practical nurses are called LPNs. Both programs prepare students to function as a skilled bedside nurse delivering competent and compassionate care to a variety of patients.
What are LPN and LVN Programs Like?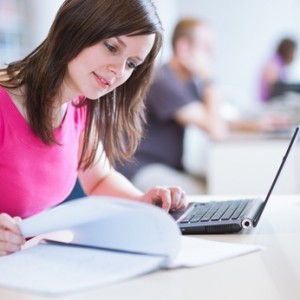 A student in any of the LPN or LVN programs will study basic human physiology, human anatomy, medical surgical coursework and perform basic nursing skills as they train to become a practical nurse. These programs prepare students to apply the skills they have learned in a classroom to patients in different acute care and community settings.
After successfully completing their studies, students will receive a diploma or certificate and be prepared to take the National Council of State Boards of Nursing Practical Nursing Exam (NCLEX-PN). Graduates of LPN-LVN programs who pass the licensure exam can work as a licensed nurse.
Those programs accredited by the National League for Nursing Accrediting Commission (NLNAC) are considered to be the most-effective programs in preparing students to pass the licensure exam and work in practical or vocational nursing. Prospective students interested in a particular school can also look at the program's student pass rate on the licensure exam to determine how successful the program is in preparing its graduates to pass the NCLEX-PN.
Certifications and Prerequisites for Entering the Program
Although, there are specific prerequisites students will need to meet prior to starting any LVN or LPN programs, it is important to know that there may be slight differences between program requirements depending on the state where the program is offered. Here is a list of the most common requirements students will need to meet prior to enrolling.
Students must have a high school diploma or graduate equivalency degree (GED)
Students must be a U.S. citizen or legal resident
Students must undergo a criminal background check
Students must provide verification of immunizations prior to enrolling in the clinical component of the program
Students must present evidence of current certification in CPR for the healthcare provider prior to enrolling in the clinical component of the program
Examples of Classroom Courses in LPN-LVN Programs
Students enrolled in LPN-LVN programs will be required to take a variety of classroom courses, which may include:
Anatomy and physiology
Concepts and fundamentals of nursing
A nurse assistant course
Medical surgical nursing
Pharmacology
Medical terminology
Psychological care
Basic care and comfort
Safe care and environment
Health promotion and maintenance
Documentation skills
Computer skills
Teaching and learning
What is Involved in the Clinical Component of LPN-LVN Programs?
In the clinical component of vocational and practical nursing programs, students will perform the skills they have learned in the skills lab in hospital and/or community settings. Some of the skills they perform in clinical settings may include:
Administering medications
Performing dressing changes
Assisting patients with basic grooming and self-care practices
Assessing and documenting patients' vital signs
Implementing physician orders
Inserting, maintaining, or discontinuing urinary catheters
Collecting blood, urine, or other fluid samples
Monitoring patients' vital signs
Communicating with RN's, physicians, and all other members of the healthcare team
Communicating with patients and their family members
Providing patient care that is safe and effective
Assisting patients with ambulation, range of motion, and other measures to promote a return to independent function
Documenting the care provided
How Long Does it Take to Complete LPN-LVN Programs?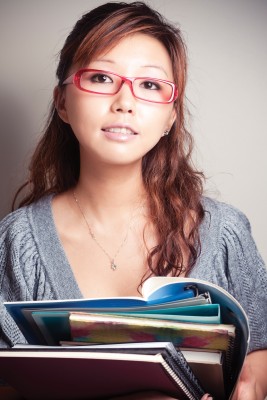 Most programs take between 12-to-13 months to complete. During this time, students receive classroom and online instruction along with supervised training in a skills lab and variety of clinical care settings.
The programs dedicate their first months to classroom instruction, exams, and skills lab practice setting. The final months of the program typically end with an externship or a real-life opportunity for the students to provide direct care to patients, under the supervision of a nursing instructor.
Some of the most common settings where LPN-LVN students practice hands-on patient care are:
Hospitals
Doctors' offices
Health clinics
Rehabilitation centers
Mental health clinics
Extended care facilities
Accelerated LPN-LVN Programs
Accelerated LPN-LVN programs take the curriculum found in 12-to-13 month programs and condense it to a time frame of six months. Accelerated programs are often given online, and focus on training certified nursing assistants (CNAs), who already have some experience providing direct patient care in a hospital or community setting, to become an LPN or LVN.