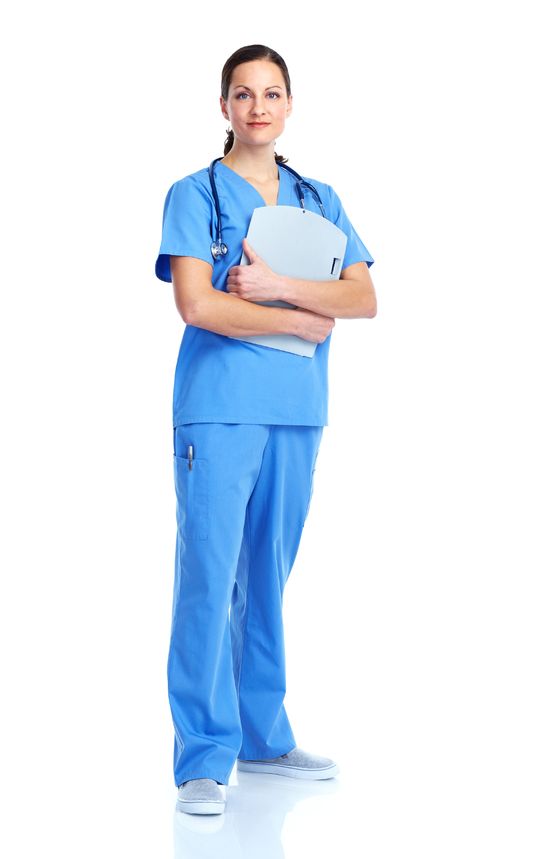 Expanding into Nursing as a Profession: LPN to BSN
Getting your LPN was a great way to become a member of a vast and growing profession: nursing.  However, you may find that working as an LPN has a few disadvantages.  In many cases, you get paid far less than an RN for doing similar work.  You are not in supervisory roles in most cases, and you can't advance in the profession without obtaining your RN.  It is a tough decision to make when you consider furthering your education.  The choice requires a greater outlaying of money, time, and effort, and some nurses don't have those resources in abundance.
However, the benefits can be enormous.  More job opportunities will open up to you, such as working in an acute care hospital.  You will be eligible for supervisory roles, and you could further your education towards becoming a nurse practitioner or clinical nurse specialist.  Although you could simply enroll in a program that allowed you to sit for boards to become an RN, those who are looking towards advancement would do well to consider the LPN to BSN track.  It is more flexible in the long run, but it requires a great deal of time and effort to obtain.
LPN to BSN
Pursuing a BSN degree will give you a great deal of advantages, but you will have to make some tradeoffs, as well.  With a BSN, you will be able to apply for positions in management, such as manager of a unit or director of nursing in a nursing home.  You will also have the ability to further your education to advance practice standing.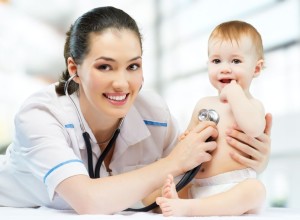 Merely becoming an RN will allow you to receive higher pay and qualify you for more complex jobs, such as nursing in an acute care hospital.  However, the BSN does require that you make some sacrifices to achieve this level of standing in the profession.
First, an LPN to BSN degree takes a longer time than simply striving for your RN.  To get your RN, you can expect to be in school for two years full time.  If you are a working parent, a full time schedule may not be feasible for you.  To get a BSN, you would have to go to school for four years full time.  If you take night or weekend classes, the time it will take telescopes dramatically.
In addition, BSN programs require that you take certain classes as part of a well-rounded college education.  This includes classes such as English, biology, possibly chemistry, and art appreciation in addition to the didactic nursing classes.  You will also spend quite a bit more money on a BSN degree than with an RN program.  With financial aid, you might be able to compensate for the price increase, but much of that aid is in the form of federal loans and must be paid back when you are working.
LPN to BSN Programs
LPN to BSN programs offer differing ranges of flexibility for the working parent.  Some programs are full time classes.  This means you would have to commit to going to school five days per week, a few hours each day.  For many working LPNs, this is not a schedule that would fit with their lifestyle.  Instead, many programs now offer innovative scheduling for busy students.  One scenario would require you to attend classes Tuesday and Thursday evening for up to four hours each night.  In other class configurations, you would spend up to eight hours on Saturday and part of the day on Sunday to take classes.  If you could work with your employer, it may be possible to get these time slots off, and you could work towards your degree.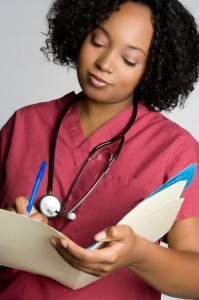 You should also take into consideration that any nursing program will require you to participate in clinical education.  If you are working towards your RN, this requirement is usually one to two rotations in a facility per week.  Each clinical usually lasts between six to eight hours.  This is in addition to the class work that is required per week.  Many programs schedule the didactic classes for twice per week, usually on Tuesday and Thursday, and then schedule the clinical rotation every Saturday.  When you consider advancing your career, it helps to know what is required of you, and you can adjust your schedule accordingly.
LPN to BSN Online
Thanks to the surge in technology, many LPN to BSN programs are offered online.  This means that you would learn the didactic information through your computer, and you would not be required to attend class during the week.  Online learning isn't for everyone, though.  You must be a strong student, able to learn by mostly reading, and not afraid to ask questions.  The medium allows you to take classes anywhere at any time, but you must be sure that you are able to learn through online teaching.  A great deal of the class work takes the form of chats, forum posts, PowerPoints, and other reading-based activities.  If you are someone who learns by doing, seeing, or hearing, you may encounter difficulties.
You should also account for clinicals.  All nursing requires a practical aspect, a hands-on training, and online LPN to BSN programs are no different.  Obviously, this learning cannot be completed online, and you will have to schedule yourself to attend the weekly clinical group.  This is another reason why most online programs are not distance learning programs.  The college needs to arrange clinical rotations with local facilities.  This requires legal, medical, and liability agreements between the two institutions.  Most online to LPN to BSN programs are offered by local colleges, require only one day of clinical, and offer all didactic classes over the internet.
Deciding to become a BSN is a big step in any nurse's career.  You should consider your goals in the profession when deciding on this degree.  If you simply want to earn more and work in a hospital, an associate's degree in nursing may be right for you.  However, if you aim for a managerial position or want advanced standing as a nurse, you should consider pursuing your BSN.  It's also important to account for the cost of the education, your time constraints, and family matters.  In the end, the BSN offers the most career flexibility, but it comes with a cost in time and effort.