With over 3 million employed licensed registered nurses in the United States today, RNs make up the largest group of health care professionals. The need for RNs in the United States is expected to increase exponentially over the next decade. According to a report, published in August 2012, by the Allied Health Reform the United States health care system needs approximately 260,000 more RNs by 2025 to function adequately. This increase demand for RNs is most likely a result of the increasing aging population, people living longer with complex disease processes, the large part of the RN workforce near retirement age, and the growing number of uninsured Americans.
Registered nursing is a flexible, challenging, and rewarding career where you can have a profound impact on the quality of care patients' receive. If you are looking for a career that offers you flexibility, a nice income, and the ability to have a positive influence on the health outcomes of other people, then it is important that you choose the nursing program that is right for you and your family.
Different RN Programs
Not long ago, traditional nursing programs, where students enrolled full-time on a college campus, were the only option for students to obtain a nursing degree. With the technological advances of today, there are many more options available for nursing students. Since many nursing students are career changers entering the profession as working adults, nursing programs strive to offer their students more convenient class times so they can work their courses around their work schedule. Here we will take a look at the three types of nursing programs (bachelor's, associate's, and diploma in nursing) available.
Traditional Bachelor's Degree in Nursing Program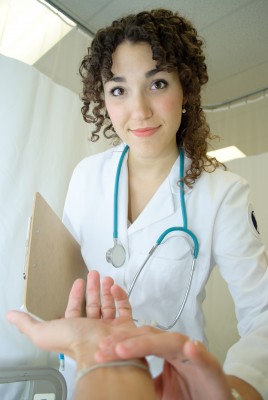 The bachelor's degree in nursing (BSN) program takes the longest time to complete and is the most academic of the three RN nursing programs. This is because BSN programs require more prerequisite and coursework hours that have a strong focus on theory, research, leadership, and management.
The BSN program prepares students to obtain a license to practice as a RN and provide direct patient care upon graduation. BSN graduates are also prepared to purse an advanced degree in nursing or hold advanced positions within the field.
To apply to a BSN program, students must have graduated from high school or have a high school diploma or passed the GED. In addition, students must complete two years of prerequisite coursework in courses like microbiology, nutrition, psychology, and chemistry. After students are admitted to a BSN program, nursing students are exposed to activities, courses, and patient care situations that focus on the on patient care, the nursing process, and evidence-based practice. Here are a few of the courses students enrolled in a BSN program can expect to take:
Health assessment
Cultural diversity
Leadership and management
Gerontology
Adult and critical care
Nursing research
Nursing pharmacology/pathology
Ethics and professionalism
Online Bachelor's Degree in Nursing Programs
Online RN degree programs are quickly becoming a popular option for prospective nursing students. This is because online RN programs allow students to complete their coursework in a self-paced, convenient way. Online BSN programs have what is referred to as a hybrid curriculum where the didactic coursework and exams are completed online and the skills lab and patient care rounds occur on-site under the supervision of nurse educators.
Online BSN programs are especially popular among working adults who like the flexibility, cost, and convenience of the program. With an online RN program students can usually keep their current job as they earn their nursing degree.
Traditional Associate's Degree in Nursing Programs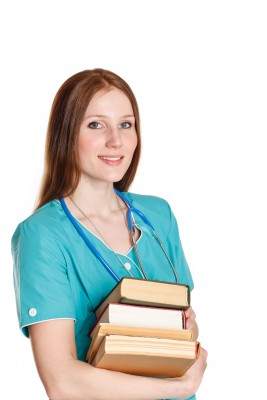 The majority of RNs in the United States have graduated from an associate's degree in nursing (ASN/ADN) program. Students like this program because it can be completed in about two years (or 5 semesters). Most ADN programs are offered at technical schools or community colleges. Graduates of the ADN program, like graduates of the BSN program, are prepared to pass the NCLEX and obtain a license to practice nursing.
To apply to an ADN program you need to have graduated from high school or completed your GED. In addition, ADN programs require more general prerequisite courses than what is required in diploma nursing programs. Some programs require students to have all prerequisite courses completed prior to applying to the program, while others have prerequisite courses included in the program. Prerequisite and other general courses required in most ADN programs include courses in microbiology, human anatomy, psychology, and nutrition.
ADN programs are more cost efficient and less time consuming for students to complete than BSN programs. Students in ADN programs can finish their nursing degree in two years, obtain their nursing license, and immediately begin to earn income as a registered nurse. In addition, many students prefer the ADN program because they can enter the work force sooner than BSN students and receive tuition reimbursement from their place of employment as they continue their education in a RN to BSN degree program.
ADN programs are more clinically focused than BSN programs, making ADN programs a nice option for students who desire to deliver skilled bedside nursing care. Students enrolled in an ADN program can expect to take many (if not all) of the following courses:
Pharmacology
Pathophysiology
Adult health
Maternal newborn
Communications
Health assessment
Upon completion of the ADN program, graduates can take the NCLEX exam and begin practicing as a licensed registered nurse. One disadvantage to the associate's degree in nursing program is that ADN prepared nurses who desire to continue their education may need additional prerequisites before they can apply to a BSN or RN to BSN program.
Online Associate's Degree in Nursing Programs
There has been a recent trend in online ADN programs, similar to the tread observed in BSN online programs. ADN online degree programs give students the flexibility to learn the fundamentals of the nursing profession as they continue to work. Although the traditional ADN program can be achieved at a faster time and lower cost and than the traditional BSN program, online ADN programs offer even more convenience and less out-of-pocket expense than what is found in many traditional ADN programs.
In online ADN programs students can complete their coursework and exams via the Internet without ever having to leave the comforts of their own home. For the clinical section of the program, nurse educators in a hospital or other patient care setting supervise students providing direct care to patients. To make online ADN programs even more convenient for working adults, many reputable programs offer weekend and evening clinical rotations.
Although online nursing degrees requires less travel, less gas money, and less time there are some disadvantages to earning an online nursing degree. Let's take a look at some of the disadvantages of pursuing an online nursing degree:
You need to be internet/computer savvy.
Technical issues are likely to occur, which can impede your learning process.
There is less opportunity to interact with your peers in traditional ways.
The institution may not be accredited or have a good reputation in the state you desire to practice.
You may experience a delay in feedback from the professor.
This type of learning environment is not effective for visual and tactile learners.
You may easily become distracted while working from home.
Traditional Diploma Nursing Programs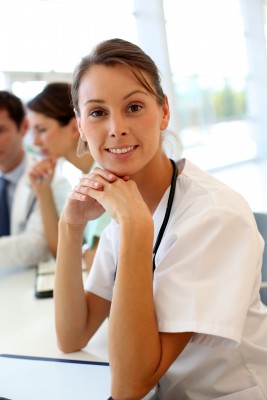 The nursing diploma program is the oldest type of nursing program. Although nursing diploma programs are dwindling in number, there are around 60 diploma nursing programs across the United States. Diploma programs are usually offered in a hospital setting with a program focus on training students to be excellent bedside registered nurses.
In addition to bedside care, nursing diploma programs touch on the ethical, legal, and professional responsibilities of the registered nurse. Many students choose a nursing diploma program over a nursing degree program because diploma programs can be completed faster and cost less than ADN and BSN programs. Furthermore, many students who choose the diploma nursing option do not have the desire to pursue a more advanced degree in nursing.
To apply to a nursing diploma program you must be a high-school graduate or have passed the GED exam. Many hospitals or institutions that offer this program collaborate with a technical school or community college so students can take prerequisite courses and other necessary coursework in the joint institution.
Some diploma nursing programs require students to be a certified nursing assistant before they apply to the program, while others include this training in the program. You may also find that some diploma nursing programs require non-nursing prerequisite courses like math and science, while others include these courses in the program curriculum.
Courses found in nursing diploma programs place a heavy emphasis on building a strong clinical foundation in their nursing students. Some of the nursing courses you might find in a nursing diploma program include:
Family health
Psychosocial nursing
Concepts in nursing practice
Medical surgical nursing
Diploma nursing programs can be completed in two to three years and graduates of these programs receive a diploma, rather than a degree. Many students continue to hold down a full or part-time job while enrolled in a nursing diploma program.
Online Diploma Nursing Programs
If you find an online diploma nursing program you are interested in it is important that you carefully examine the program's level of accreditation, because very few online diploma nursing programs are accredited by reputable agencies. Since nursing diploma programs are renowned for preparing expertly trained clinical nurses an online nursing diploma program may not be a wise choice. Another disadvantage of pursuing an online diploma in nursing is that although you may pass the National Council Licensure Examination (NCLEX) and obtain a license to practice as a registered nurse; potential employers may have a negative view of online diploma nursing programs.