If you'd like to become a CNA, but aren't sure how to get started, this step-by-step guide will point you in the right direction. Compared to other positions in the nursing field, the necessary training and prerequisites for working as a certified nursing assistant are surprisingly light and by following steps laid-out below, it's possible to earn your certification and get your foot in the door in just a matter of months.
Some states may have their own unique requirements in addition those listed, but the three steps highlighted below will always be included in your approach to getting certified.
Three Steps to Becoming a Certified Nursing Assistant
1. Complete Formal CNA Training

The first order of business in becoming a certified nursing assistant is to sign-up for, and complete, a formal CNA training course. This means that you will need to get accepted into a program that is either accredited by one of the major nursing bodies (e.g. the CCNE) or approved by your state's board of education, master the material covered, and earn a passing score from the instructor.
While it is possible to become a CNA through other avenues, formal training offers the widest range of employment options once you've become certified. Programs offered by assisted living facilities, for instance, may provide similar instruction to what one would receive in an accredited class, but they usually come with the caveat that you'll be required to work for the facility at the end of your training.
Graduates from accredited vocational training or community college programs, on the other hand, are essentially free agents once they earn their certification. They immediately become eligible to apply for jobs with any number of employers in all types of healthcare settings.
CNA Class Prerequisites
The course prerequisites for CNA classes vary from one state to the next, but usually include proof of immunization against hepatitis B and C, and a clean criminal background check. In some areas, there is also a minimum age requirement (usually 18 years old) and the stipulation that a prospective student have either a high school diploma or a GED. These prerequisites do vary, however, so it is recommended that you check with your program administrator for clarification.
2. Pass Your State's CNA Exam
It goes without saying that the key to becoming a CNA is certification, and getting certified requires posting a passing score on the exam administered in your state. Many states use a standardized test provided by the NNAAP (National Nurse Aide Assessment Program) while others have their own examination. Nonetheless, it is safe to assume that any exam you take will include both a clinical and multiple-choice knowledge portion, and that satisfactory scores on each half will be necessary in order to receive a passing score as a whole.
3. Maintain Certification through Additional Training
Once a person has passed the certification exam and become a CNA, the process is not over. Maintaining certification requires, in most states, completing a predetermined number of hours of additional training courses each year. There may also be a requirement to periodically retake the certification exam as well.
How Long Does it Take to Become a CNA?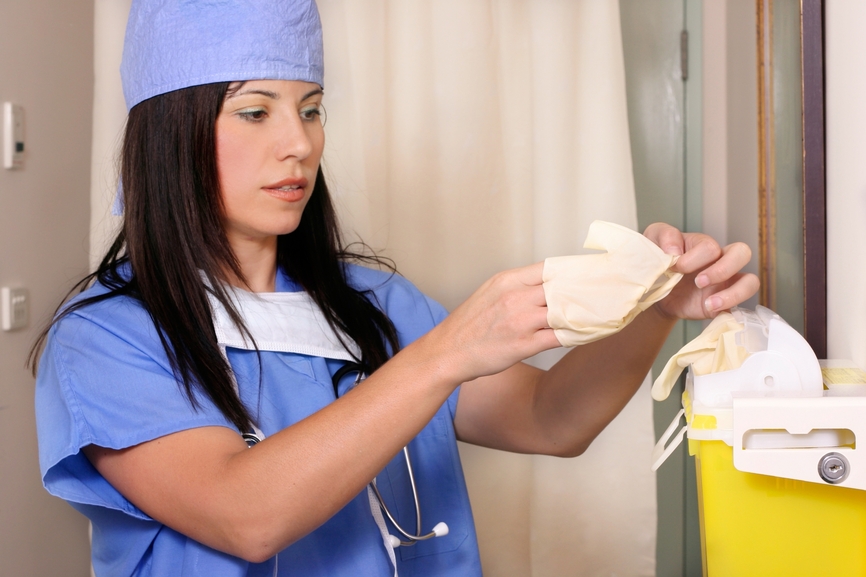 On average, the typical formal CNA training course can be completed in less than six months with some accelerated classes lasting just a few weeks. After completing a training program, there is usually a brief wait before the next available testing date, but one can usually expect to sit for the certification exam within a month of graduation. All told, the entire process required to become a CNA is comparatively short and can usually have a person eligible for hire within just a few months.