The CNA job description provided by most employers and nursing schools generally makes mention of things like "assisting with patient care" and "supporting the LPN/LVN or RN". While this is certainly accurate, it is often a bit too vague to provide much insight to someone interested in becoming a certified nursing assistant. For this reason, we've provided the following specifics on exactly what the daily duties consist of, how much of each shift is dedicated to various activities, and which skills you'll need to rely on most in your first job as a CNA.
About the Certified Nursing Assistant Job Description
The job description for a certified nursing assistant can differ somewhat according to the type of facility where he or she works, but the duties highlighted below are usually part of most CNA jobs. The fundamental skills required to perform these tasks are also usually the same, regardless of the specific setting in which they are applied.
Direct Patient Care Duties

The primary purpose of the nursing assistant position is to provide around-the-clock direct patient care. Obviously, patient care is a responsibility shared by the entire medical staff at any healthcare facility, but the CNA's duties tend to be far broader and include more face-to-face interaction than those held by other personnel.
The most-common examples of direct patient care duties that a CNA will perform on a daily basis are:
Talking with patients to help improve their mental and emotional states
Helping patients dress, undress, bathe and eat as needed
Periodically repositioning patients in their beds and checking for the presence of bedsores
Emptying and replacing bed pans
Measuring and recording bowel movements and urination and collecting specimens
Changing the patient's sheets and linens
Recording vital signs
Assisting patients with standing and walking
Cleaning and disinfecting patient rooms and living areas
Moving patients around the facility by gurney or wheelchair as required
As stated earlier, certain types of facilities (e.g. hospices) may ask their certified nurse aides to perform tasks not listed here, or may not require all of those listed above. In general, however, those identified are standard expectations in most facilities' CNA job descriptions.
Patient Observation Duties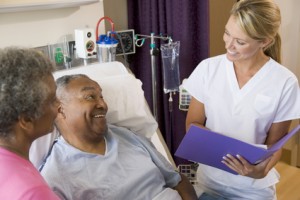 Because the certified nursing assistant is on the front lines, so to speak, and spends more time with the patients than any other caregiver, observation duties take up a significant portion of each shift. Contrary to what you may initially think, there is a lot more to this responsibility than simply "keeping an eye on things".
The following are considered standard observation tasks performed by the CNA:
Monitor, record and compare patient behaviors against those recorded by the previous shift's personnel
Notify the on-duty RN or LVN/LPN of any changes observed in the aforementioned behaviors
Look for changes in the patient's physical condition or appearance
Encouraging patient communication to gain insight into his or her emotional state
It should be pointed-out that the final point mentioned above regarding "communication" is perhaps the most-important part of patient observation. Assessing a person's condition usually requires deeper insight than can be gained by simply looking at them periodically, so strong communication skills and empathy are essential if a CNA is to be effective in this area.
Documentation Duties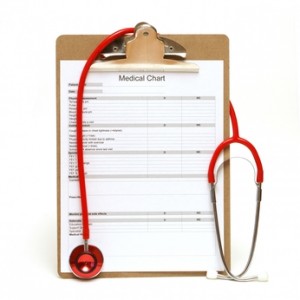 Without a doubt, one of the keys to achieving successful patient outcomes for any healthcare facility is an efficient, comprehensive documentation process.  The role of the CNA in this process is pivotal as it involves accurately recording changes observed in patients' conditions for other caregivers on staff so that the individuals can receive the appropriate treatment and care 24 hours per day.
Some typical examples of the type of documentation duties performed by certified nursing assistants are:
Recording all direct patient care activities in as much detail as possible
Keeping track of all medications administered
Noting any changes or other unusual developments related to the patient's condition
Documenting any accidents, errors, etc. that may impact patient care
Once again, depending on the facility where the certified nurse aide is employed, the aforementioned documentation duties may be augmented by a number of additional requirements as well which fall under the category of CNA job description.