With the advent of online teaching platforms, earning a nursing degree online is becoming more and more popular.  You can get an online nursing degree at any level of the educational hierarchy. Associates degrees, bachelor's degrees, and even master's degrees are all offered as online versions of the traditional curriculum.  Taking classes online provides for a convenience that the traditional schooling does not.  You are able to take classes, have discussions with your peers, and submit tests over the internet.
However, nursing is slightly different.  Nursing has always been a hands-on profession.  It is easy enough to learn what breath sounds are supposed to sound like, but it is a different skill altogether to listen to a patient's breath sounds.  This means that nurses need to have a clinical component in their nursing education.  Obviously, this aspect of the education cannot be performed online, so you will need to take that into consideration when planning for your educational career.
Choosing an Online Nursing Degree

When choosing to pursue an online nursing degree , you have to examine a few considerations about the process.  First, you need to make sure that you have the technology to take classes online.  You should have a computer that is relatively up to date and a high speed internet connection.  Not having either one of these items will make taking the classes much more difficult.  You also should examine yourself and determine if you are the type of student who would thrive in the online environment.  Are you a self-starter?  How important is social interaction with your peers?  Do you learn best by reading or by hearing someone lecture?  Any of these can affect your success in an online nursing program.
One of the most important considerations is where your school is physically located.  With degrees such as the RN to BSN and MSN, you can take the classes from virtually any school in the country.  However, pursuing an ADN or a BSN before you become an RN may require you to take classes from an institution closer to home.  The local colleges can set up the clinicals that are so important to new nurses.  With the more advanced degrees, clinicals are present but emphasized less.  You can easily set those clinicals up on your own, but the basic clinicals to pursue your RN must be set through a local college.
Associates Degree in Nursing
Getting an associate's degree in nursing, or ADN, is a great way to start your career in the field.  This track takes the least amount of time – approximately 18 months to 2 years – and you are eligible to sit for boards at the end.  You will have prerequisites in the humanities, such as English, art, and literature, but this program focuses on the hands on aspects of the nursing profession.  You will take science classes, such as anatomy and physiology and biology, but the core curriculum is based in nursing theory.
If you choose to take this career track online, you will likely do the class work from your home computer.  Many of the prerequisites are available online, but you should be aware that many of the science classes require a lab component.  This means that you will need to attend the actual school for both clinicals and science labs.  For this reason, it is important to find a college near you that offers the ADN with both online and in-person components.
Bachelor of Science in Nursing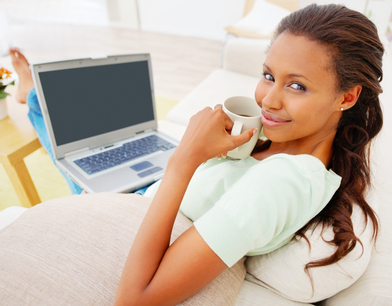 The Bachelor of Science in nursing, or BSN, is the most flexible and highly sought after degree in the nursing hierarchy.  It is a four-year degree, and it requires a great deal of college level prerequisites.  It focuses on teaching you the scientific basis behind nursing theory and preparing your with a general background in many topics.  The nursing focuses on research in nursing, supervisory topics, and trends in the nursing profession.  This is the flagship degree in nursing, and some states are considering making it the entry level degree.  However, this is not popular in the nursing community, and it may never come to pass.
Online nursing degrees for a BSN are a great deal like the ones for an ADN.  If this is your first degree and you do not have your RN, it is best to find a school near you that offers classes online and clinicals at the local hospital.  If you already have your RN through an ADN program, you have more flexibility with online classes.  RN to BSN programs are offered through many online educational outlets.  Pursuing this degree does not require the amount of clinicals or lab time that are needed with a first time BSN, but they do require some clinical work.  You will likely have to set this up with local facilities on your own or with the help of your distant college.
MSN Degree
A master's of science in nursing degree allows a nurse to have much more autonomy and responsibility.  Although a doctorate in nursing is possible, many advanced practice nurses stop at this level of education.  You can pursue your two year master's degree in a few ways.  The most popular and desirable track is to pursue a certified registered nurse practitioner license, or CRNP.  This will give you the ability to diagnose, treat, and evaluate patients under the supervision of a doctor.  In most states, CRNPs can write prescriptions for medications and procedures.  You can also pursue a clinical nurse specialist track as a master's candidate.  This is more research and education oriented than the CRNP.
Many colleges offer the MSN program online.  Some of them are offered as accelerated programs that take advantage of the credits earned in a different degree, and some are traditional programs with an online element.  You do not need to be close to the school to pursue this degree, although it does help.  You can take this degree through an online university and set up your necessary clinicals with the facilities in your area.  If you are interested in maximizing your nursing knowledge and income, an MSN is the best way to achieve it.