Certified nursing assistants, or CNAs, are the backbone of the nursing profession.  They are responsible for toileting, dressing, feeding, and the patient's other daily living activities.  If you are someone who is considering nursing as a profession, pursuing this career track might be your way to test the waters.  Most CNA courses only last a few months, and some facilities even pay for your training.  It is hard work, but it allows you to interact with patients, see how nurses work, and get a feel for your enjoyment of the hospital or nursing home setting.
If you decide to dip your toe in the waters and become a certified nursing assistant, you want to make sure that you are prepared for all that it entails.  You need to understand the basics of the coursework, the different types of classes available, and how to pass the all-important certification test.  Although you will not do exactly the same thing as the registered nurses or licensed practical nurses, you will gain valuable experience, earn a good wage, and learn about nursing from the bottom up.
What To Expect In CNA Courses
CNA courses focus on the basics of nursing care.  You will not have different classes, per se, but you will learn a few things that are vital to the proper operation of a nursing unit.  One of the first skills you will learn in a CNA course is how to properly make a bed.  You will learn how to change the sheets with a patient that is still in bed, and how to turn and position a patient to prevent bedsores.  In addition, you will learn the important skill of positioning a bedpan for the patient's comfort while eliminating.
Most states allow nursing assistants to perform different duties.  As a result, some certified nursing assistants will learn how to draw blood for tests, and some will learn how to take blood for a blood sugar.
Another important aspect of CNA training is physical therapy.  CNAs are often called on to help a patient move from the bed to the chair or to walk down the hall with an assistive device.  You need to know how to safely help your patients perform these tasks and to keep yourself safe, as well.  Proper lifting techniques are a vital subject to learn well in CNA classes.
About Free CNA Classes

Some facilities offer free CNA classes, and this is a great opportunity, if you can find a class that is forming.  You may wonder why facilities give away classes.  In fact, you will likely get paid for attending the classes.  The simple truth is that many facilities experience a great deal of turn over.  Some individuals find the job isn't for them, but some actually move on to further their career as nurses.  In addition, training a nursing assistant in-house ensures that they know all of the policies and procedures of that facility.  It will take less time to orient and train a CNA that already knows the rules of the nursing unit.
The easiest place to find free CNA classes is at a nursing home near you.  Nursing assistants are often highly-sought-after and well paid in nursing homes.  Call around and ask what their needs for CNAs are.  Ask if they offer classes or if they can suggest a place to receive training.  Even if you have to pay for the classes, it is the responsibility of the facility to pay for your examination fee.  You need to have a job as a nurses aide in most states before you can take the exam.  Most facilities require that you agree to work as a CNA for them for a specific amount of time – usually one to two years.  If you decide to go this route, it is important to know what the legal specifics of the contract are before you sign.
Taking CNA Classes Online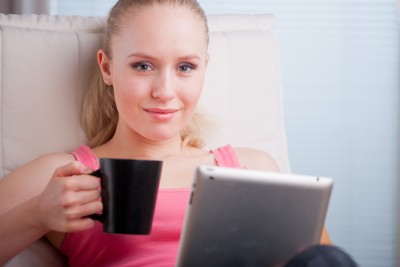 You can also take classes online, but since CNA job requirements are primarily made-up of hands-on tasks, you will need to account for clinical time, as well.  Most online CNA classes are offered through trade schools or junior colleges.  You can take the lecture material online, but you will be dropped from most courses if you do not attend your clinicals.  Not many facilities have the capabilities to offer free online training, but you may find some that are the exception to the rule.
If you do decide to take CNA classes online, make sure you are prepared for the classwork.  You should have a relatively up to date computer and a high speed internet connection.  Self-starters do the best in the online class world, so make sure that you have the dedication to pursue classes online.  It is also very important to clear your schedule for the clinical aspect of the training.  If you have children and a family, you will need to find help with them as you attend your training at local facilities.
Preparing For The Certification Exam
Some states have written examinations for certified nursing assistants, but not all.  Some have a test you need to take, but all states require that you demonstrate your abilities for a tester.  This can be intimidating, but you can certainly get through it if you pay close attention to your clinicals during your CNA course.  For instance, many states include hand washing as one of their practical stations in the CNA exam.  This is because hand washing is so important to the infection control process in facilities.  You need to examine every step in the hand washing procedure and do not miss any of them.
You will likely be tested on a wide variety of CNA skills, but not all of them.  The proper usage of a bedpan, making an occupied bed, and positioning a patient for comfort are just a few of the skills you may have to demonstrate to become certified.  In certain states where blood draws are part of a CNA's skills, you will likely need to demonstrate these skills, as well.  If you get the testing information for your particular state, you will be given a list of all the possible skills the state may test.  Learning each skill will not only help you pass your certification, but it will make you a better CNA.