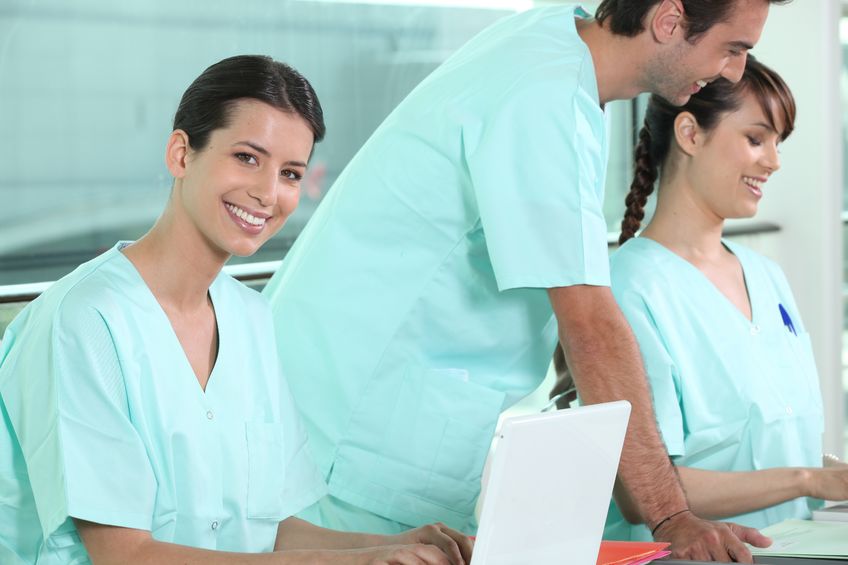 Choosing a career as a registered nurse is a great option for those who want to work in the medical field, but first you will need to get your RN degree. Nurses perform a wide variety of duties depending on where they work. For example, some nurses provide direct patient care while others are involved in discharge planning or case management. Although most people are aware of the role of nurses in a hospital, nurses also work in settings including doctor's offices, home healthcare agencies, rehabilitation and long-term care facilities.
RN Degree Info
The first step in becoming a nurse is earning a registered nurse (RN) degree. Many programs take between two and four years to complete. Most two year programs result in an associate degree. Four year registered nurse (RN) degree programs, which result in a bachelor's degree, are also available and highly recommended.
Interested students have options when it comes to the type of school they prefer to attend. For instance, technical schools, nursing schools and colleges or universities often have registered nurse (RN) degree programs. Community colleges may have two year associate degree programs, and universities often offer bachelor degree registered nursing programs.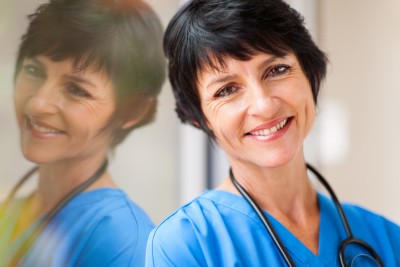 Admission requirements into a registered nurse (RN) degree program will vary by school. Many times applicants will need a high school transcript/diploma, TB clearance, complete physical and a CPR card. Some schools may also require students have completed certain science classes, such as math and biology as a prerequisite for admission into the nursing program.
The exact curriculum for a registered nurse (RN) degree program may vary from program to program. For instance, the curriculum for an associate degree nursing program will be different from a bachelor's degree nursing program. In general, most registered nurse (RN) degree programs will include the following:
Science classes:  Classes, such as anatomy, chemistry, physiology, human development and nutrition are usually included. Information taught will focus on various body systems, such as the digestive system, respiratory system, reproductive system, cardiovascular system and central nervous system. Classes in pharmacology and disease management will also be included in a registered nurse (RN) degree program.
Degree Requirements Classes: Depending on whether a person is going for a two or four year nursing degree, additional classes will need to be competed to earn the degree. For instances, classes in English, humanities and behavior sciences will usually be part of the degree requirements.
Internships
In addition to classroom lectures, students may have a lab where they can learn and practice hands on skills, which nurses need to perform. For example, nursing students will learn to take vital signs, insert catheters and feeding tubes, start IV's, change dressings, do wound care and complete patient assessments.
Clinical Work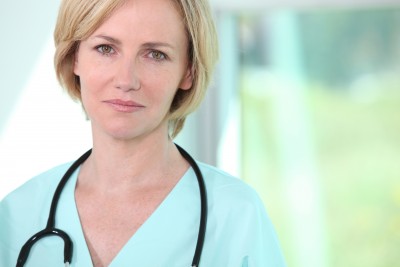 Not all information can be taught in the classroom. In addition to lectures and lab work, students will have the opportunity to work in a healthcare setting as part of their registered nurse (RN) degree program. Schools may run their clinical component differently, but in general students will complete a rotation at a healthcare facility in their area. Nursing students will have an opportunity to take the information they learned in classes and apply that knowledge to real patients. Under the supervision of a registered nurse working in the facility, the nursing student will perform some of the patient care.
Clinical Rotations for RN Degree
Clinical rotations allow students the chance to care for multiple patients, handle real life situations, deal with patient's families and interact with other healthcare staff. Students may also need to perform certain tasks in front of their instructor in order to be graded.  In many instances, students may have the opportunity to rotate to more than one healthcare facility during their program. Once a student completes a registered nursing program they are eligible to sit for the licensing exam in their state and start their nursing career as an RN.