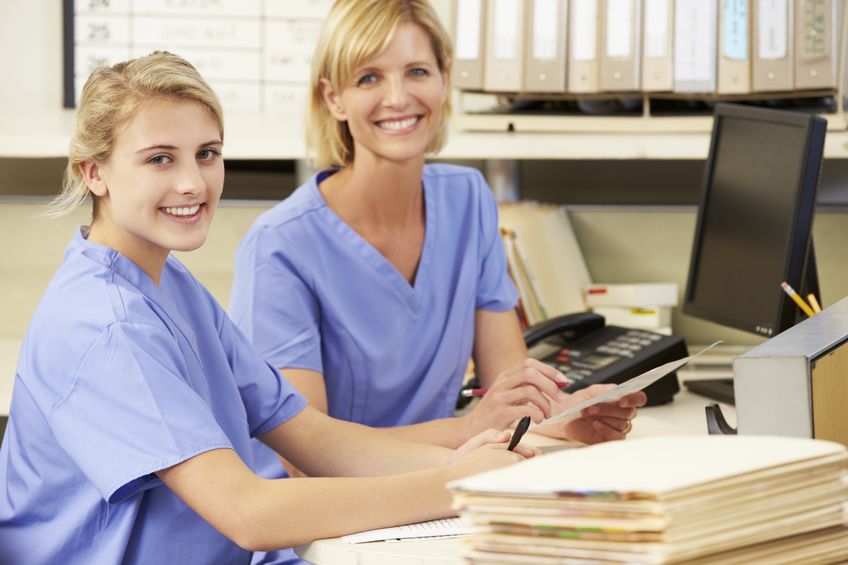 By getting your LPN-LVN degree, you will start the first step in the growing field of healthcare with this entry-level nursing position. Even though there is a desperate need for more qualified nursing personnel, some nursing schools have reported a deluge of candidates applying for school creating a waiting list. Due to this situation, getting your LPN certification is a perfect way to get your foot in the door of the nursing hierarchy.
Individuals who enjoy working closely with people and can see themselves enjoying a career that allows them to spend their work day helping others will enjoy working as a vocational nurse (LVN) or a practical nurse (LPN). Once they've received the proper training and earned their LPN-LVN degree they will have no trouble finding employment at doctor's offices, community health centers, nursing homes, and facilities that provide in-home care. Practical/vocational nurses are generally responsible for providing a majority of the bedside care a patient needs.
How Long Does it Take to Get Your LPN-LVN Degree
LPN-LVN  degree programs can take anywhere from 9 months to 2 years, depending on what educational level you aim for. A simple Certificate of Achievement program is the shortest amount of time and normally be finished in 9 to 12 months. If you have loftier ambitions and thoughts of climbing the nursing org chart, you may want to get your Associate degree. Expect to spend 18 to 24 months in the Associate level.
Some schools have started to offer online versions of the educational course, making it easy for students to work the course work into their regular schedules. Whether taking the LPN-LVN degree classes online or in a traditional environmen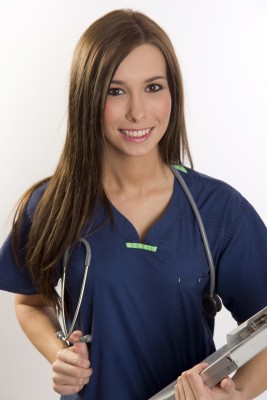 t, students need to make sure the school has been approved by the state's board of nursing or accredited by a national body. The best way to confirm that the school has the proper accreditation will be checking with the state's Board of Nursing.
National organizations overseeing LPN-LVN accreditation
What to Expect from the Vocational Nursing Program
When students enroll in an LPN-LVN degree program can expect to take classes that focus primarily on patient care and generalized medical practices. In addition to learning about different types of nursing procedures and patient care, students will have to pass classes that include:
 pediatric care
 anatomy
 obstetrics
 nutrition
 surgical procedures and care
For the most part, those students enrolled in a LPN-LVN  degree program will undertake training in both a classroom and in a healthcare environment. These programs are created so that not only will the candidate learn the theory behind nursing but be able to practice in a real work environment. Plus, learning by way of clinical training will let the student be able to fully experience the job while working with those current LPN/LVN who have background to help you best understand.
Taking classes focused on health, science and math while attending high school will be an asset to students who later enroll in a vocational nursing program.
Final Exam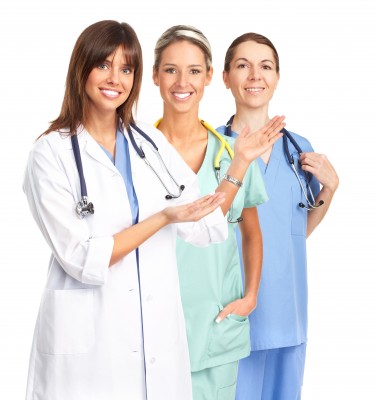 Getting through the LPN-LVN degree course work will only be the first step on a student's journey to become a vocational nurse. After completing the educational requirements, the student will have to take National Council Licensure Examination (NCLEX) that tests the training and knowledge of the candidate. Until this exam has been passed, the student will not be able to call themselves a licensed practical/vocational nurse.
The exam will be administered by the National Council of State Boards of Nursing. Students will use a computer to take the test. The test has been subtly altered to comply with the specific guidelines each state requires, which is why it's important that the student take the test in the same state that they took their training course. Even after the student has passed the exam and become a licensed vocational nurse, they will have to periodically retest in order to keep their license.
Each state has their own criteria for license renewal. Individuals who decide to relocate to another state might have to take another exam before they will be able to work in their new home town.
Benefits of Becoming a Vocational Nurse
The job outlook for individuals who take the time to earn a LPN-LVN degree remains very positive. Today, the latest median salary listed on O*Net Online is about $41,540 per year but can vary based on location and demand. Employment analysis predict that demand for professionals in the field will increase by 20% to 28% until 2020.
Many individuals who started out as a LPN/LVN ultimately decide to use their experience before returning to school to become a registered nurse. Having worked as a LPN/LVN increases the odds of them getting accepted into the very competitive registered nursing school bridge programs. Even though you might have higher aspirations, getting your LPN-LVN degree is a pretty good way to get your foot in the nursing door and accumulate some valuable experience that will eventually help you become a Registered Nurse.