Nursing bridge programs, also called ladder or articulation programs, are designed to help LPNs and RNs earn a higher degree in the nursing profession. They build on the experience a nurse has already obtained in the field in order to meet the increasing demands of the current healthcare reform initiatives and increase the educational levels of practicing nurses. In a bridge program, students combine the information, knowledge, and experience they already have as a licensed practical nurse or registered nurse and apply it toward a higher degree in the field.
The most common nursing bridge programs include the LPN to RN program, the RN to BSN program, and the RN to MSN program. Here you can find information about each of these programs so you can determine which of the nursing bridge programs is the right choice for the career advancement you desire.
LPN to RN Programs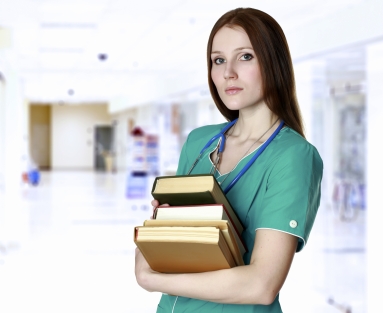 If you are an experienced licensed practical nurse/licensed vocational nurse, looking for a quick way to advance your career, you may want to consider the LPN to RN nursing bridge program. You can complete an LPN to RN program in a traditional school setting (meeting once a week), online, or in an institution affiliated with a university or school of nursing.
The length of time it will take for you to finish the program depends on whether you want to obtain an associate degree in nursing (ADN) or baccalaureate degree in nursing (BSN). ADN nursing programs can be completed online in an LPN to RN bridge program in as little as seven months. The nice advantage to online programs is that you can continue working in your full-time position while you work to finish your degree. If you prefer a BSN program, it will take you between two and three years to complete the program. You can enroll in LPN to RN programs online or from a university that meets one day a week for class attendance, with additional meeting times for skills and other activities.
Accreditation and Reputation
When considering a bridge program it is important that you choose an accredited program with an established reputation for producing well-prepared RNs. To assess whether a program is fully accredited go to the program's website or contact the school's admission office. The two accrediting organizations for nursing programs in the U.S. are the National League for Nursing Accrediting Commission (NLNAC) and the Commission on Collegiate Nursing Education (CCNE).
Coursework
The coursework included in most LPN to RN programs focuses on leadership, management, critical thinking skills, and the nursing process. There is a strong emphasis on developing critical thinking and assessment skills in the LPN prepared nurse to the level that is found in RN programs. Upon graduation from the LPN to RN bridge program, students are eligible to take the National Council Licensure Examination (NCLEX).
RN to BSN Programs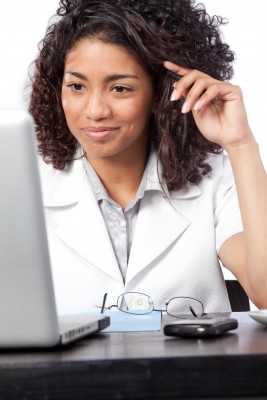 The RN to BSN program is for practicing registered nurses seeking a BSN. Students enrolled in this type of nursing bridge programs are able to continue working in their current role as an RN while completing an online or a more traditional program. Traditional programs tend to meet for class once a week or on the weekends so RNs can continue working full-time, if desired. RN to BSN programs take about 18 months to complete, depending on the amount of prerequisite courses the student needs.
Advantages of the Program
BSN-prepared registered nurses can earn twice the annual salary of ADN-prepared RNs because they have more opportunity for career development. Bachelor of Science in Nursing graduates are more likely to be hired for roles like charge nurse, unit educator, or management positions. Furthermore, more hospitals are choosing to hire BSN graduates over ADN graduates because studies have found a positive link between the care provided by a BSN-prepared nurse and better patient outcomes.
Accreditation and Reputation
It is important that you validate that the program is accredited by one of the two major accreditation agencies: NLNAC or CCNE. In addition, it is important that you choose a program that has a good reputation for preparing BSN graduates.
Coursework
RN to BSN programs include courses in patho-physiology, advanced nursing assessment, nursing research, nursing leadership/management, and nursing informatics in order to prepare nurses for the increasing globalization and technologically derived healthcare industry. Some degree plans will include courses in business or communications outside of the school of nursing; to give their graduates increased marketability. Most RN to BSN programs require around 90 hours of coursework.
RN to MSN Programs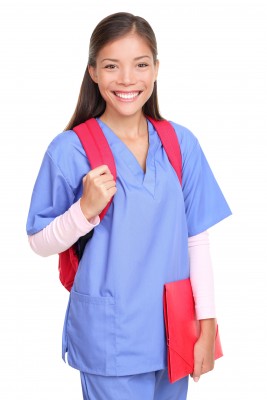 If you are an RN who has an associate's degree or diploma in nursing and want to obtain an advanced degree in nursing, an RN to MSN bridge program may be something you should consider.  These programs can take three-or-more years to complete, depending on the amount of courses you will need to take to meet the program requirements. Many RN to MSN programs offer part-time, weekend, evening, online, or a hybrid combination to adapt to the needs of working adults.
In order to meet some of the rising challenges found within the healthcare industry, many registered nurses are takings steps to advance their careers. RN to MSN bridge programs are designed to help experienced RNs continue their education in a simple, cost-effective manner. There are over 150 of these programs in the U.S. and many more in development.
Accreditation and Reputation
Just like any other nursing program you consider, the RN to MSN program you choose needs to be accredited by one of the two major accreditation agencies: NLNAC or CCNE. In addition, it is important that you decide on a program that has a good reputation for preparing MSN graduates in the specialty area in which you hope to be gainfully employed.
Coursework
There is a good chance you will need to take some prerequisite courses like history, math, and possibly English before applying to the program. Many RN to MSN bridge programs are highly competitive so it is important to set yourself apart from the other applicants. A strong GPA, solid letter of recommendation, and experience as a RN, will help improve your chances for acceptance into the program you desire.
The courses you take will depend on the program you choose. Some courses are offered online, while others are presented in a learning block format, or concentrated blocks of time, on a university campus. This might mean that you meet on weekends or evenings, up to five times a semester. In addition to the coursework, the MSN degree requirements will include a number of clinical hours that are determined by the program you choose.
In the MSN program, after you receive a BSN you will need to choose a specialty to define your area of expertise. In many MSN programs the student can choose to specialize in case management, infection prevention and control, nursing education, nursing informatics, or nursing management or organizational leadership. Nurse graduates of a MSN program who wish to further their education can apply to a Ph.D. or Doctor of Nursing Practice (DNP) program.