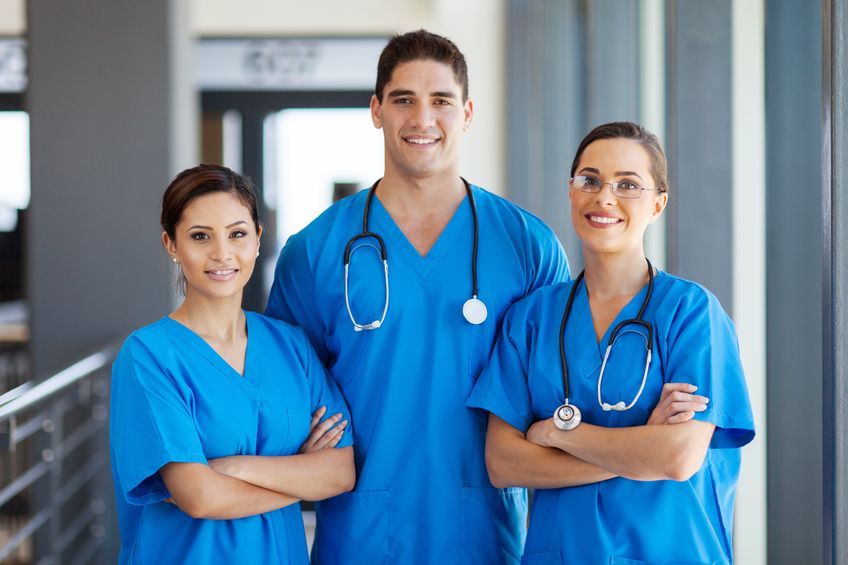 When considering which of the nursing careers you would like to pursue there are quite a few different specialties, all of which focus on different areas of the healthcare industry. We have taken the information provided on O*Net Online to create a list of nursing careers that are highly in demand. These career paths are typically open to individuals with a bachelors degree or higher with specific training and certification. However if you are interested in working in one of the healthcare jobs that are growing in demand, the extra schooling and training may pay off for you.
10 Nursing Careers in Demand
As you probably already know, the healthcare sector is continually evolving and changing to meet the need and necessity of keeping patients healthy. Over the past decade there has been a strong push for more specialized professionals to meet the pressing needs with stronger expertise in the field. The following list is our expert picks on nursing careers that are strongly in demand now and will continue to be so for the foreseeable future. The bare minimum most of these jobs allow is a registered nurse (RN).
10. Neonatal Nurse
A neonatal nurse is an individual who works directly with newborns. As people are not likely to stop having children any time soon, this is a position that is always going to be in demand, especially with the high birth rate. As the country continues to grow in population, the demand for neonatal personnel is going to grow with it.
9. Gerontological Nurse Practitioner
On the flip side of the spectrum, this particular kind of nurse works with aging individuals and other people who suffer from diseases in the latter stages of their lives. Due to the aging baby boomer generation and longer life spans, the demand for gerontological nurse practitioners is skyrocketing.
8. Clinical Nurse Specialist
While different specialists in clinical trials and studies are necessary, this group job position is required throughout the country. Although not in as high demand as the nursing positions for aging individuals and infants, as more and more clinical trials are performed, this is still a highly demanded position. The nursing industry is in heavy demand, as most individuals holding nursing degrees will find their industry is growing faster than most others.
7. Nurse Practitioner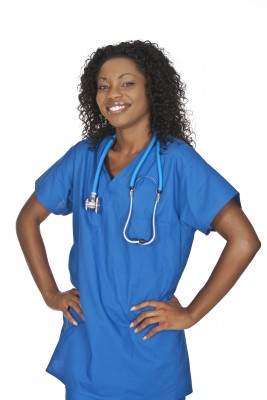 This is one of the most in demand positions of any on the list, as a nurse practitioner is going to work in a variety of locations, ranging from hospital to private practice medical facilities. The main reason for the demand is the shortage of physicians in parts of the country. By 2014, nurse practitioners are going to have earn their Doctor of Nursing Practice (DNP) degree to help ease some concerns of patients.
6. Orthopedic Nurse
Also known as orthopaedic nursing, this specialty focuses on the treatment and prevention of musculosketal disorders such as problems with bone fractures to joint replacements and loss of bone density. As the nation continues to age and live longer, the necessity of joint replacements will grow meaning a demand for these types of specialists.
5. Pediatric Endocrinology Nurse
A nursing specializing in pediatric endocrinology is someone who works directly with children who suffer from hormone diseases and other illnesses. Even as science tries to eradicate diseases of this type, nature and evolution make it an ongoing battle. The demand for trained pediatric endocrinology nurses will always be there.
4. Certified Nurse Midwife
Surprisingly growing sector in the field of healthcare is that of midwifery. Midwifery is a position that helps provide care for pregnant women before and after the birth of a child. A nurse midwife has training in both midwifery and nursing giving extra leverage and expertise. The American College of Nurse-Midwives (ACNM) projects that soon 1 in 10 babies will be delivered by a certified nurse midwife.
3. Psychiatric Nurse Practitioner
This is another specialty field, but it is an important one, as there is often a shortage of nurses working in psychiatric hospitals and other locations. Due to this, it is one of the top nursing jobs in the industry as the demand for new nurses is continually growing.
2. Nurse Researcher
Nurse researchers are scientists working and studying aspects of health, illness, treatment and care. One of their main tasks is finding and improving health and healthcare services. Different researchers call for different tasks, so an individual must be well trained, yet it is well worth the training for the in demand position and the pay.
1. Certified Registered Nurse Anesthetist
Anesthetist doctors make the most out of any other doctor, and this is also the case when it comes to nurses. This is a very specific degree and field type, but because it often requires additional training and time in the classroom and in the field, it is also one of the most desirable in terms of job security and pay.
The nursing careers listed above our picks for the best choices for those heading in to the healthcare sector during the next decade. The demand for these positions will be there and only time will tell how many new job openings will be available. No matter which of the nursing careers you choose, we wish you much success.